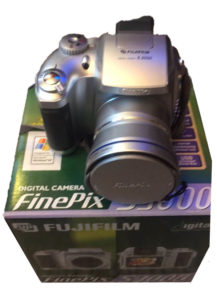 Even if many people think that it is all over, they pretend not to hear the numbers that, although lowered, are still higher, especially in many countries.
Even if they have transformed the masks into fashion, using them badly, or not using them, we will have to live together with virus for more long time and "virtual presence" is an increasingly important factor in all communication jobs.
The webcams in general are "rubbish" even by spending a lots of money, with a thousand problems, low-level lenses, etc.
I have already done an article on how to transform your Iphone or your Android into a web cam, but today we raise the quality needle.
In the last two months the various camera manufacturers have released "miraculous" firmware that allow everyone to use them as a webcam, with obvious improvements in quality, performance and above all control over all the working parameters.
Canon released this software for EOS-1D X Mark II, EOS-1D X Mark III, EOS 5D Mark IV, EOS 5DS, EOS 5DS R, EOS 6D Mark II, EOS 7D Mark II, EOS 77D, EOS 80D, EOS 90D, EOS Rebel SL2, EOS Rebel SL3, EOS Rebel T6, EOS Rebel T6i, EOS Rebel T7, EOS Rebel T7i, EOS Rebel T100, EOS M6 Mark II, EOS M50, EOS M200, EOS R, EOS RP, G5X Mark II, G7X Mark III,  SX70 HS
Nikon released this tutorial on their web in order to use the cameras as a webcam
FujiFilm has released software per le X-H1, X-Pro2, X-Pro3, X-T2, X-T3, X-T4, GFX100, GFX 50S, GFX 50R
GoproHero 8 has released software
Sony has not yet released such a thing, but with additional software it is possible, I put here a link to a tutorial
For Windows and Mac it is possible to use these cameras as a Webcam, the great innovations of computer science come from necessity … maybe ..
Or maybe I remember that my first Webcam was a fuji, in the early 2000s.
A FujiFilm bridge almost 20 years ago already allowed to use it as a webcam … vabbeh come on
I'm the only one who remembers it in 2020 😛