Unfortunately, the web tends to be always provocative, accusatory, and it always seems that the world is full of flaws.
The funniest thing is that people who don't own a product tend to blame the product itself. It happens with phones between Ios and Android, between photographic brands, and videos.
I wonder why many people often accuse the short lived batteries the Blackmagic Design Cameras, which are unusable cameras, that it's impossible to work or shoot videos in that way …
just over 40 minutes and if we also attack an external drive just over 30 minutes … what stuff … really unusable …
To have a full HD display always active, a sensor that captures in raw 13 stops of dynamic range and maybe also feeds an external SSD and more …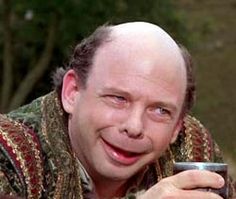 the ingenious Vizzini would say inconceivable … Er …
All this in a world where all the other cameras shoot for hours with the same battery, right? Or, not? 
How long does the battery of an Osmo Mobile? 

35 minutes (Dji Site Specifications)

How long does the battery of the Osmo Action? 

Up to 34 minutes (Specifications Dji website) .

How long does a GoPro without using wifi? battery last? 

up to 60 minutes (GoPro website specifications)

How long is the average battery of a photo camera that makes videos at the highest quality?

65-80 minutes depending on the use of the camera, autofocus, stabilization etc ( On the official sites you will find only the number of shots and not the duration in video ... they are photo cameras)

How long does the gh5 battery last when recording in 4k intraframe? 

64minutes (75 if you use the patona green, i had it)
How long does the Dji Osmo Pocket last?

up to 140 minutes (According to specific site recording in Fhd), perhaps one of the few machines optimized for consumption, battery size, performance on camera and gimbal. 
It is curious that no one ever asks a question, such as how it is possible.
that the other cameras, not having to feed huge displays like that of the pocket4k / 6k, not having to record such large amounts of data, not having to power an external disk, last as long or less than the pocket itself …